Timetable 2022
Term 2: Monday 2nd May to Wednesday 22nd June
Term 3: Monday 18th July to Wednesday 7th September
Term 4: Monday 10th October to Wednesday 30th November
Classes Term 3
Student numbers in Live Classes will be limited  to ensure plenty of personal space for everyone.
Live Classes at Bulli
Level 1
Mondays 6 – 7.15pm  with Orietta Worthington
Tuesdays 10 -11.15am with Sue Brittain
Wednesdays 10 – 11.15am  with Orietta Worthington
Level 2
Tuesdays 11.30am – 1pm with Sue Brittain
Wednesdays  5.15 – 6.45pm  with Sue Brittain
Thursdays 6.30 -8pm with Orietta Worthington
Level 3 
Wednesdays 7 -8.30pm with Sue Brittain
Audio Level 2 Yoga with Sue Brittain
– 8 weeks classes starting 18th July emailed each week with notes (repeat of classes from Term 3 2021)
Yoga Meditation and Yoga Nidra Zoom  with Sue Brittain
– 4 weeks on Zoom on Mondays 6 – 7pm (18th, 25th June & 1st, 8th August)
Mindfulness Meditation Follow Up – Staying Mindful
For those who've already completed the course with Sue.  On the last Tuesday of the month 26th July & 30th August from  6 – 7pm on Zoom with Sue Brittain. Book in pay for 2 classes only $25 or $15 per class.
Types of Classes Offered
Level 1   Basic yoga postures, breathing and relaxation. Suitable for beginners or those who require gentle physical activity.
Level 2  Expands on the practices taught in the Level 1 course & introduces meditation. For those who are comfortable with the practices taught in the Level 1 course.
Level 3  For those comfortable with the practices in the Level 2 Course and who are interested in doing a longer meditation practice.
Yoga Meditation and Yoga Nidra on Zoom will include yoga stretches to prepare for longer seated meditation, followed by a longer Yoga Nidra.
Staying Mindful  for those who have already completed the 7 week Mindfulness Course with Sue
Mindfulness Meditation Course Contact Sue if you're interested to put your name down for the next 7 week course on Zoom or Live.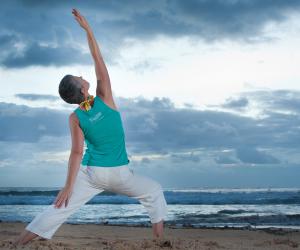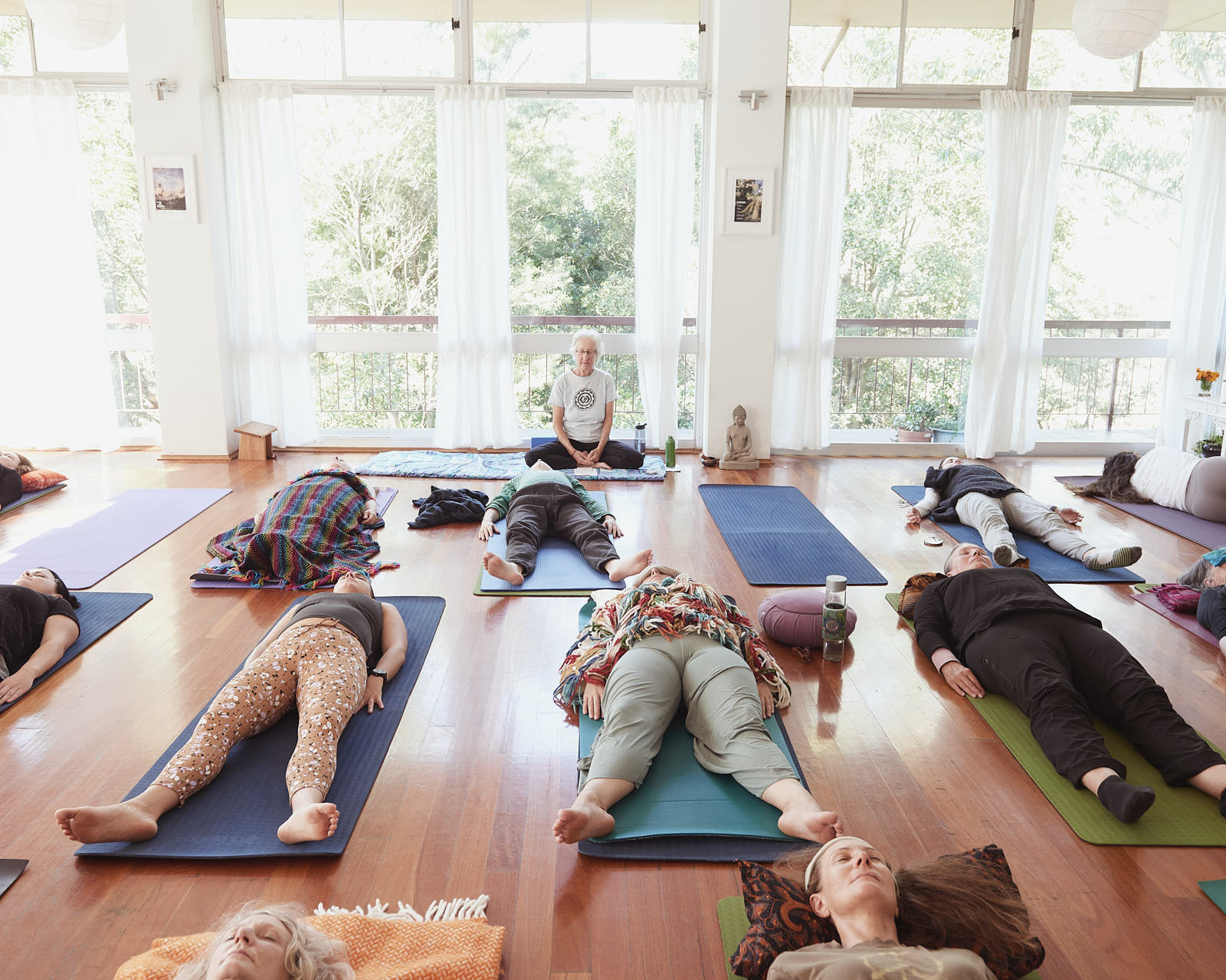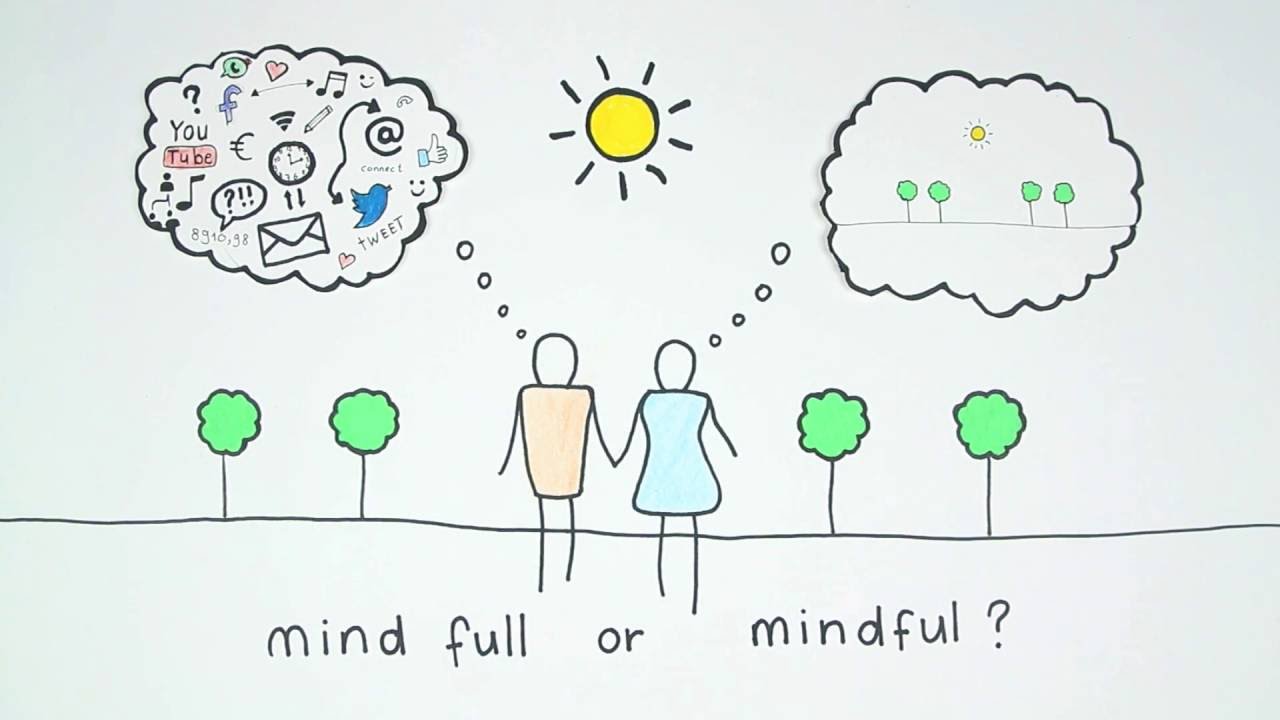 Mindfulness Meditation 7 Week Course Live and Online with Zoom
Based on the Gawler Foundation Mindfulness Based Stillness Meditation Course (MBSM)
The 7 week Course is structured to gently lead you into the heart and essence of meditation. Each week there will be a series of detailed teachings on how to meditate, accompanied by a sequence of meditation practice sessions. Recordings of the weekly Meditation practices will be provided with handouts to participants. This mindfulness course is well suited for both beginners and experienced meditators wishing to deepen their meditation.
The Course is structured to progressively build on practices and theory from week to week so participation in all classes is highly recommended. For those of you who are familiar with the format of my yoga classes you will find this format quite different as it will be a more interactive process including theory, practices, discussion and feedback of your experiences of the practices. We do the class sitting on seats so you don't have to worry about sitting on the floor.
If you're thinking that your mind is too busy to learn mindfulness, don't worry, you're not alone. Rest assured the Course will teach you how to deal with the busy mind. If you're concerned your life is too busy, this Course is only 1 ½ hours a week and the home practices are very practical and short.
What you Can Expect to Gain from the Course
Learn a range of effective tools for dealing with stress and anxiety
Understand the nature of the thinking mind – its strengths and limitations promoting health and well being
Develop mindfulness practices to help you live a happier and more enriching life
Learn how to nourish and nurture yourself and take those tools home to use daily
Understand how 'excessive thinking' leads to stress and how stress affects your health and wellbeing
Learn to relax physically, unwind emotionally and calm a busy mind
Acquire skills for dealing with anger and frustration, becoming less emotionally reactive and therefore more tolerant
Develop self-esteem and compassion as you connect with your true, spiritual nature.
Develop awareness and access your own inner wisdom
Mindfulness has a range of diverse applications including management of depression, anxiety, chronic pain and eating disorders, as well as having direct and beneficial physiological effects relevant to the management of heart disease, cancer and other chronic conditions.
What Participants in Sue's Mindfulness Course have said about their experience
"My blood pressure has been steadily rising for months but it has magically returned to normal. The only difference in my life style has been mindfulness meditation! "
"I enjoyed both the theory and practice."
"Now understand my negative thought processes better therefore am more positive."
"I really enjoyed the theory and background on how to be mindfully meditate and the guided meditations at home have been great recordings to come back to and use in a regular way. It's really interesting to see how the mind works and it's connection with the body and recognise behaviours and patterns that we get into that don't really serve us in the long run."
"Gave me a more holistic approach on how to deal with life in general the highs and lows and having the awareness of what we can manage and what we can't and how to deal with feelings, emotions and stress in a more considered way. I've still got health issues and probably will for life but I think I'm in a better place to be able to manage them."
"I know I feel more centred and calm when I get time to mediate even if it's for just a couple of minutes."
"I think the course was well paced and designed with something new and interesting to discuss each a week. I always felt I learnt something new each a week and was interested to hear other people's experiences."
"Appreciated the practicality of the course – being able to apply mindfulness into each day without it becoming another thing to do on top of everything else. The recorded meditations were great, easy to learn and integrate, fantastic variety in their length and topics/aspects they each focused on. Thank you for giving us such a range of ways to explore and experience mindfulness stillness."
"The practices explored certainly provide different ways to reconnect with calmness and stillness. It was great to get to practice in the group and use the recordings at home."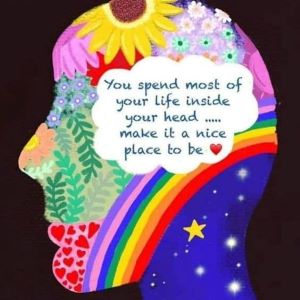 Course Fees
8 Week Term Live Yoga Classes $160 ($110 concession)
Audio Classes 8 weeks $100 ($60 concession)
Yoga Meditation and Yoga Nidra 4 Weeks $50
Special Package 8 Weeks Live Classes & Yoga Meditation & Yoga Nidra Zoom 4 Weeks $180 ($140 concession)
Special Package 8 Weeks Live Yoga Classes and 8 Weeks Audio Yoga Classes $180 ($140 concession)
Staying Mindful: 2 classes for $25 or $15 per class
Enrolments
Bookings are essential for all classes. Places are strictly limited for the live classes so make sure to book in as soon as possible for these classes.
To enrol fill out the Enrolment Form and then choose your payment option for classes.
Payments can be made by:
Electronic Funds Transfer (EFT) Account Name: Yoga for Everybody BSB: 062528 Account Number: 10223071 Put your name beside the payment
BY PAYPAL in the shop on this website
Cheque or money order made out to Yoga for Everybody.
Cash can also be paid by arrangement with Sue, phone 0242834126 to organise this.
Venue
The Yoga Meditation & Yoga Nidra Course and Staying Mindful classes will be offered online by Zoom. Level  2 Yoga will be available in Audio format that you can do safely in your own home. 
All live classes are held upstairs at Bulli Community Centre, 328 Princes Hwy Bulli. This is a unique heritage listed building. The yoga room upstairs looks out onto the escarpment and in winter the warm sun streams in and in summer a cool breeze circulates throughout.
Parking is available behind Bulli Community Centre. Access via Dumbrell Ave, turn left into small lane about 200m from the Princes Hwy.
Coming by public transport buses run along the Princes Hwy and stop just near the Community Centre. Bulli train station is only 10 minutes walk.
Bulli Community Centre and the Yoga Room Prepared for Your Safety
The Community Centre has had a risk assessment by Wollongong City Council and has posted signage throughout the Centre for the safety of users. The Centre is taking the safety of all the users of the space seriously and is having the Centre regularly cleaned according to Health guidelines for Covid control.
Steps we'll be taking to ensure your safety at Live Yoga Classes
Windows in the yoga room will be open to allow for fresh air flow in the room
Any teacher or student will not attend classes if they are a close contact or have any Covid symptoms 
Hand sanitiser provided for use before and after class
Bathrooms stocked with plenty of liquid soap and paper hand towels
Classes comply with space requirement per student
Removing any yoga props
All students to bring their own mats, blanket, cushion, stool etc
Information and Advice about Yoga Classes
Wear loose, comfortable clothing.
Arrive at least 5 mins prior to all classes.
Bring your own mat, cushion and anything else you need for class.
Bring a light covering or rug to put over yourself for the relaxation. You might also like to bring your own eye pillow.
It is advisable not to eat for at least 2 hours before class.
To gain maximum benefit from the course students are advised to try to attend all sessions and practise at home between classes. Discounts are available for attending more than one class per week.
Private tuition or classes for individuals or small groups are available on request.